The Compassion Exercise by Harry Palmer
Sep 12, 2019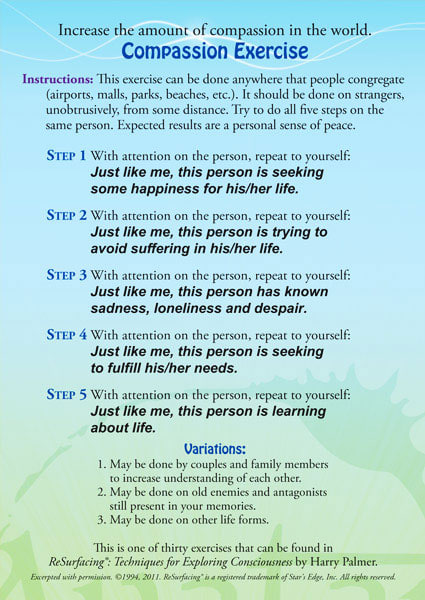 Written by my great teacher, Harry Palmer, author of The AvatarTM Materials, this simple exercise will expand your consciousness and increase your sense of peace.
You will be delighted, I think.
Now, it's the month of Elul when we're preparing for the Jewish High Holy Days and we turn to each other to make amends, ask for forgiveness, and steer ourselves to be bigger, bolder, and in better relationship with each other. The practice is called it "T'Shuvah" — repentance, return. To everything there is a season, saith the Psalmist and singeth The Byrds. It's the season to allow our hearts to break open. Any moment will do.
The exercise above is complete, but here is a link, too.
Enjoy!! And please tell me about your experience doing 'The Compassion Exercise'!